Hey there!
I had a sweet friend text me the other day to tell me she is going to be teaching at a Pre-K program this fall. She asked me what my wish list would be for my students coming into Kindergarten. What would I want them to know or how could they best be prepared?
First off, I wanted to hug her and kiss her feet! How many of us Kinder teachers wish someone would say, "How can I help you prepare your students before they get here!?" A teacher's dream come true right?
So I put together a list of a few things that every Kindergarten teacher wishes their little babies knew or had already experienced when they walked through the door.
Number one on my teacher wish list would be

fine motor skills

to prepare little fingers for writing. Building fine motor skills can be done through Play Dough, tweezer activities, sensory tubs, and opportunities to hold crayons, safe scissors, and pencils.
Head over to my TPT store to pick up my play dough letter building mats for FREE.
You can also follow me on Pinterest and check out my Fine Motor Building board for tons of fun activities to build those little muscles.
Second on my teacher wish list would be

name recognition and writing

. Wouldn't it be a dream if every Kindergarten student came into the classroom knowing how to write their name?! What a dream world.
Tear art, highlighter writing, and play dough are all great ways to practice identifying and writing their names. I love this activity below from Munchkins and Moms using a paint stick and clothespins!
Number three on my teacher wish list would be colors and shapes.

Puzzles, sorting lessons, and books can

help students with identifying colors and shapes. Head to my TPT store to pick up this free Color Hunt Nature Walk where students take a walk through nature and race to check off the colors they find in the great outdoors! There is a color and black and white version for more of a challenge.
Point out shapes in books, street signs, and around the house to help students identify shapes in every day objects. I have lots of shape activities pinned on my Kinder board on Pinterest. I love this activity of color coding craft sticks and having students build shapes! Very hands on and great for those fine motor skills we talked about earlier.
Number 4 is the obvious one. Exposure to letters and numbers before Kindergarten is a must! We no longer take naps, play in the kitchen center, and dance our socks off all day long (well we sometimes dance our socks off). We start the first week of school introducing letters and sounds, and students are expected to be reading and writing by the time they leave us! When students come into kinder it is ideal for them to have some schema or background knowledge/experiences with letter and number identification. There are so many hands on activities, puzzles, games, and books to help students with letter and number identification. Here are a few of my letter and number favorites, and some fun Pinterest finds.
Letter tracing with a Q-tip and paint is fun and tactile.
Letter and number tracing with some hair gel and food coloring in a ziploc bag makes for a fun sensory activity.
I love the book LMNO Peas by Keith Baker. The illustrations are beautiful, and students in my class tend to return to this book over and over again. It is great for letter ID.
This learning app is called Baby Flash Cards and is a free i-pad app. The app has over 500 colorful flashcards covering letters, numbers, shapes, colors, animals and more.What kid doesn't love using the i-pad!?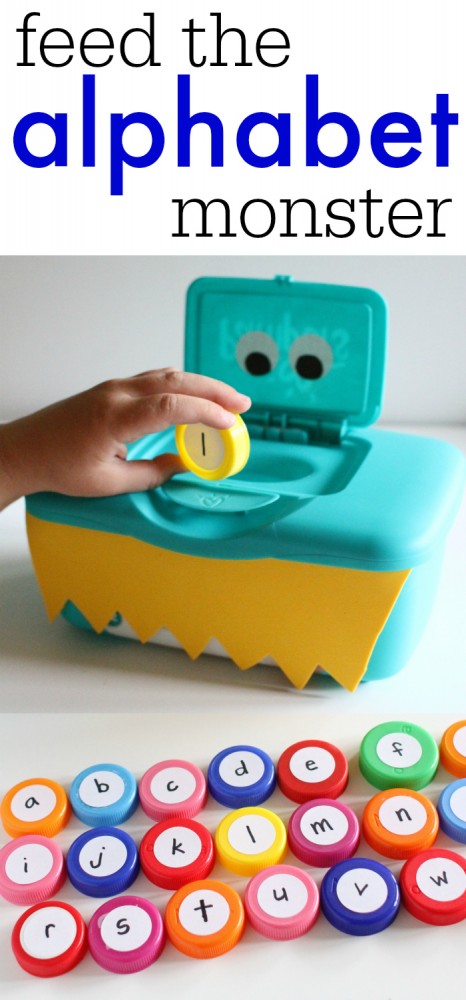 I love the idea of re-purposing household items like baby wipes containers and bottle caps. The bottle caps can be labeled with letters or numbers and students identify the letters or numbers before feeding it to the alphabet/number monster. Click on the picture above to see the entire post about this hands on game.
The last and final item on my teacher wish list for my students coming into Kindergarten would be character and manners. We spend the first six weeks of school teaching students how to share, how to say please and thank you, how to ask politely, how to play appropriately, etc. etc. etc....you get the idea. When students come into my classroom and have been properly socialized, they know how to interact with peers in a kind manner and can play appropriately without adult assistance. Teaching kids character and manners can be as simple as reading books and taking moments throughout the day as teachable moments.
I love How Full is Your Bucket by Rath, Ruckmeyer, and Manning. My students all year long will say things like, "Thanks for being a bucket filler" or, "You are really dipping my bucket". I love the language that this book uses and teaches students to communicate to their peers. Character and manners is so important when students enter the Kindergarten classroom!
I hope you enjoyed my Teacher's Wish List for my Kinder students, and I would love to hear from you what's on your wishlist for students coming into your classroom!